Description

Technic Mega Matte Blush that can be mixed and matched for subtle or intense color and ultra-finely milled for effortless blending and a silky finish. Flush your cheeks to perfection with the gorgeous sets available in satin, shimmer and buttery matte finishes. Add a touch of youthful, complexion enhancing color to your cheeks and this is designed in pairs of complementary hues.
Features
Highly pigmented
Easy to blend and matte finish
Ultra-milled texture and long lasting
Suitable for Vegans & Vegetarians
Suitable for all skin tones
Look skin complexion healthy and youthful
Technic Mega Matte Blush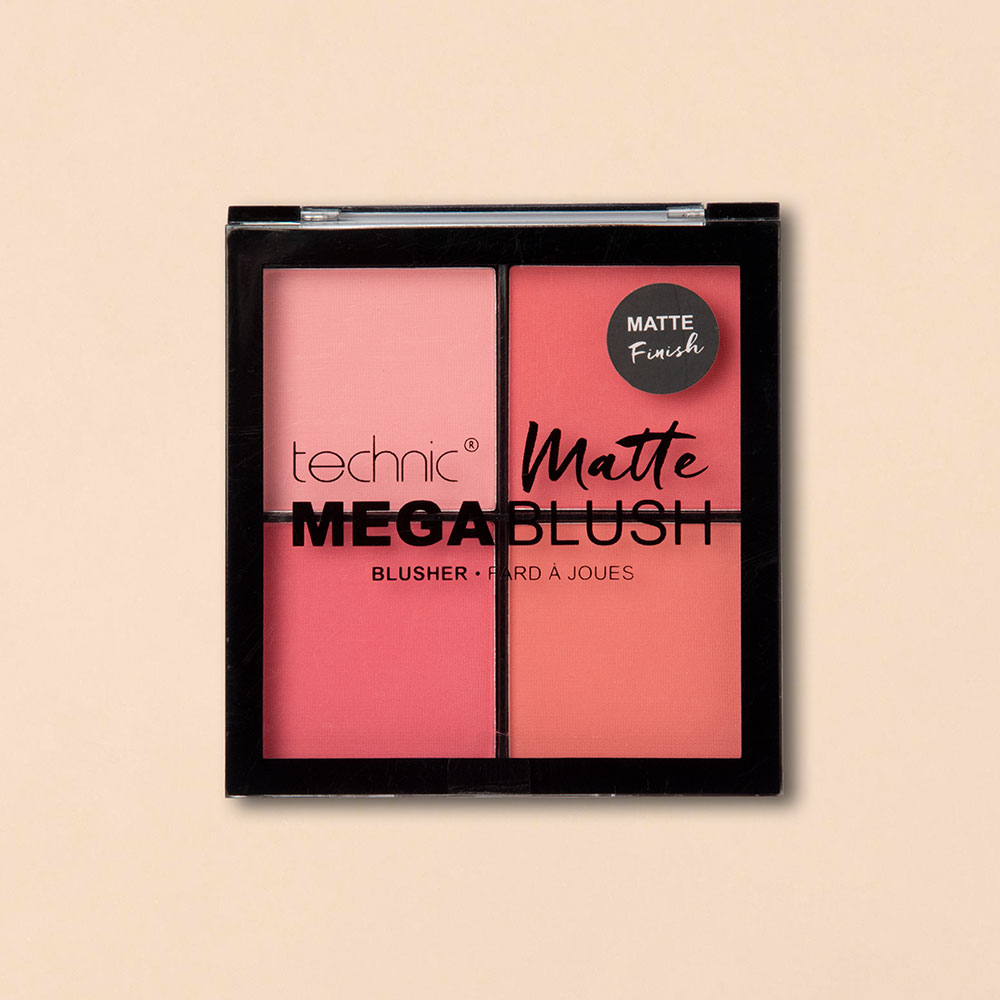 Technic Mega Blush is a soft pigment, super blendable, shimmer and buttery matte finishes available in powder formula. Blush is used to add a flush of color to the cheeks and make your complexion look healthier. This blush tends to come in variations of peach fuzz, light pink, rose and coral gold color, just a few swipes of blush can, and make your skin look more youthful and glow.
This brilliant blush helps to change your face shape, skin tone and lifestyle. The product is suitable for warm up, cool-toned or fair skin. It can also brighten sallow or tired skin. It even adds depth to darker skin tones.
Blush is not just about that dash of color. No matter if your skin is naturally oily, dry, or just plain sweaty, getting a pretty, long-lasting glow is possible.
How To Use
Step – 1
First finish your foundation, concealer and bronzer.
Step – 2
Use a medium-sized fluffy brush and apply the blush to your cheeks, then lightly sweep to blend well.